Construction Skills Queensland (CSQ)

CSQ is an independent, not-for-profit, industry-funded body supporting employers, workers, apprentices, trainees and career seekers in the building and construction industry.

For those who permanently work in Queensland in the building and construction industry, there is a CSQ funding available across a number of short courses as well as the BSB41419 Certificate IV in Work Health and Safety qualification.
For an overview of the program and funding amounts, click below.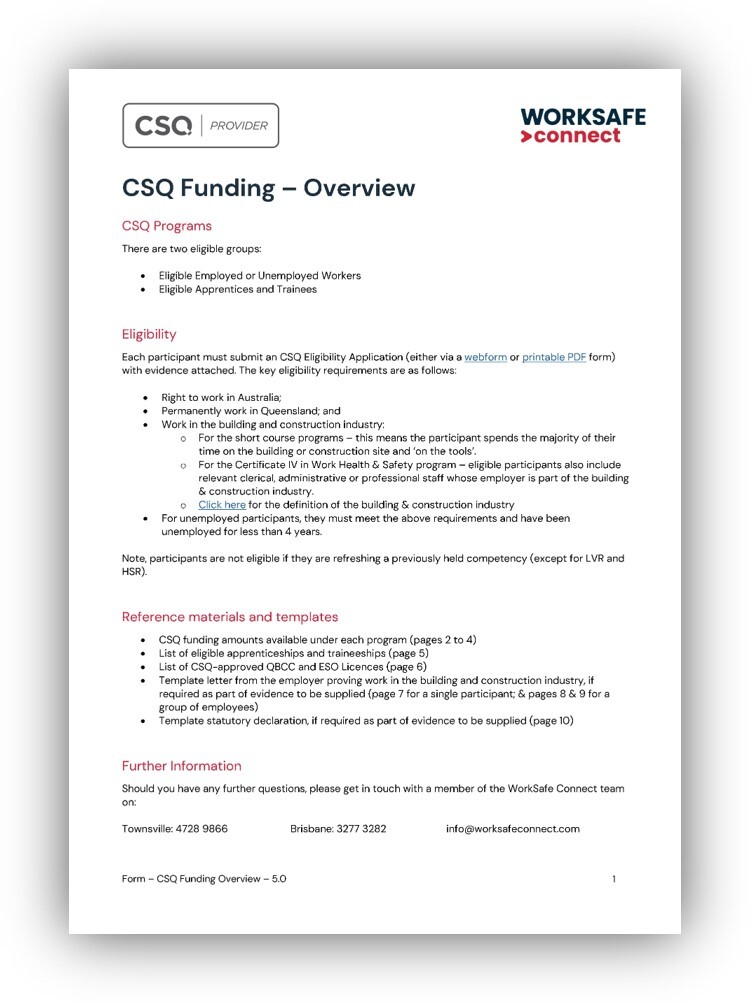 Eligibility Overview

There are two eligible groups:

Eligible Workers (Employed or Unemployed)
Eligible Apprentices and Trainees


For the short course programs – this means the participants are substantially engaged (physically working) on the building and construction site.

Renovations & extensions on residential or commercial
Installation services for interiors of residential or commercial buildings
Land development and site preparation for the purpose of construction

For the BSB41419 Certificate IV in Work Health and Safety program – eligible participants also include administrative staff whose employer is part of the building & construction industry.
Click here for the definition of the building & construction industry

For unemployed participants, they must meet the above requirements and have been unemployed for less than 4 years.
Application Process

Each student will need to complete a CSQ Eligibility Application and supply the required evidence.
We offer two (2) ways to make an application:
1. Complete the online form and upload the required evidence: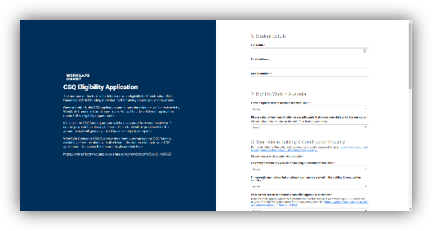 2. Download and complete a PDF form; email the form and evidence to info@worksafeconnect.com: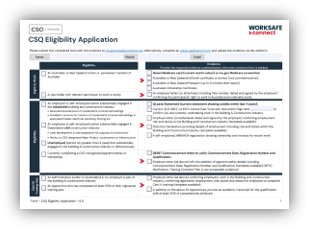 Once submitted, the application will be reviewed by WorkSafe Connect's Compliance Team and you'll be advised if the application meets CSQ's eligibility requirements.


Contact us for more information
Performance
From the first communication to the completed delivery of a program, WorkSafe Connect strives to deliver the highest quality in all facets of the business. We have built a great reputation for being reliable, knowledgeable and innovative. Our services transform the performance of your teams.
Innovation
WorkSafe Connect look for efficient methods, flexible solutions and forward thinking to ensure the future needs of a company or individual are considered and prepared for. We drive continuous improvement both within our business and for the people/ companies we work with. We develop flexible services to suit changing needs and requirements.
Value
Our clients trust us to add value to their business and deliver a return on their investment. We work with you to identify a solution for your specific needs, develop solutions to satisfy those needs and add value to ensure that your objectives and performance targets are met.